It is not always easy to get enough Omega-3 fatty acids from your diet alone. That is where a high-quality supplement comes in handy.
But not everyone wants fish oil.
There are more and more people who are choosing to eat a plant-based diet. Also, there are more people every single day that care about sustainability and our planet's future. Luckily, there are some fantastic plant sources of Omega-3 fatty acids.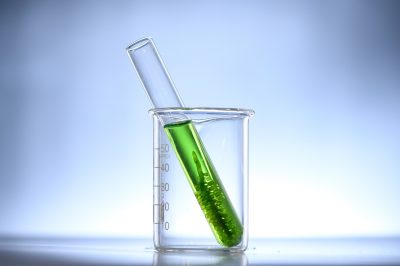 So if you are looking for reviews of the best vegan Omega-3 supplements, then you have come to the right place.
We have done the hard work for you.
First, we reviewed independent purity tests. Then we searched for certifications and quality measures. Finally, we tried and tested a variety of supplements to find you the absolute premier ones!
These are the supplements that I take.
And without further due, the supplements listed below are sure to satisfy vegans and vegetarians alike.
---
Our Highest Rated Vegan Omega-3 Supplements with Reviews
---
If you are looking for the best vegan Omega-3 supplement then this is the best of the best. QWell is an algae oil that comes in capsule form. With 571 mg of Omega-3 fatty acids, it is sure to help increase your overall levels.
First off, the good thing about algae oil is that, like fish oil, it is a source of DHA(docosahexaenoic acid) and EPA(eicosapentaenoic acid), which are great at lowering inflammation. Not only that, but it also contains DPA, which is an up and coming super essential fatty acid that has many added benefits.
Secondly, it is one of the few algal oils that come in capsule form that does not contain carrageenan in the ingredients.
Finally, it is doctor-formulated and also contains peppermint oil to help stop the fishy burps that can come with an algal oil.
What is not to like about this vegan Omega-3 supplement?
---
First off, I have to say that I absolutely love the taste of this vegan flaxseed oil!
Barlean's Organic Flax Oil is excellent for adding to different foods throughout the day to incorporate healthy fats into your diet. I personally add it to smoothies, oatmeal, and salads.
With a whopping 7640 mg of Omega-3s from ALA, or alpha-linolenic acid, compared to only 1900 mg of Omega-6 fatty acids, this product has an amazing ratio of these essential fatty acids.
One downfall to ALA is that it must be converted into DHA and EPA to be effectively used by the body. Although this is inefficient, Harvard Health estimates that you still would have over 700 mg of usable Omega-3s per tablespoon. That number is higher than most fish oil supplements.
Personally, I use these top 2 Omega-3 oils throughout my day and feel healthy and amazing.
---
NuTru Vegan Liquid Omega-3 is a great choice if you are looking for a supplement in liquid form.
By having a liquid, your body is better able to absorb the algal oil in your body. And with 300 mg of DHA and EPA per adult serving, it is a great choice.
The main reason we ranked it this high is because of the quality of the oil. First off, it scored really high on purity tests. Secondly, it is tested by the Environmental Defense Organization Oceans Program to ensure that it is free from environmental contaminants such as mercury and lead.
Next, since it comes in liquid form, you can also have the option of lowering the dose for children.
One drawback to this product is that you are getting all the flavor directly in your mouth. Depending on the person, this could be good or bad. The flavors include sweet cherry, lemon balm, and lime.
Otherwise, you can also add it to beverages and smoothies.
---
Mary Ruth's Gummies have a unique spin on their version of an vegan Omega supplement.
They don't use fish oil, algae oil, or hemp oil. Instead, they use a combination of SeaBerry powder and flaxseed oil. SeaBerry powder is derived from sea buckthorn berries that are grown in Tibet.
This unique combination gives you a nice mixture of the Omega fatty acids, including Omega-7, which has a ton of health benefits.
On top of that, it comes in a delicious gummy form, which makes taking this supplement easy.
This product is made by Mary Ruth Ghiyam, who is a nutrition consultant and a certified health educator. You can tell that care went into making this product. By sourcing great ingredients and eliminating the dangerous ones, they did an excellent job.
The drawback to this supplement is that this also only contains ALA, which doesn't convert well to DHA. Since there is only 253 mg of ALA, and since it has to be converted to EPA and DHA it has the least usable Omega-3 on the list.
---
Closing out the recommendations is Nutiva Organic Hemp Oil.
With 2.5g of vegan Omega-3 in the form of ALA, it has a lot of Omega-3 fatty acids per tablespoon.
Being that it is cold-pressed and organic makes Nutiva an excellent oil to incorporate into a healthy diet. As with flax oil, you can add it to smoothies and salads. Many people even replace their less healthy fats with hemp seed oil to infuse some Omega-3s into their daily routine.
Although this oil is a great source of Omega-3s, it gets a lower rating because of it's higher Omega-6 content. In my opinion, this puts it more in the healthy food category rather than a supplement since it won't do much to help balance your Omega-3: Omega-6 ratio.
If you are looking for a supplement to boost your Omega-3 intake, I think there are better options above. But if you are looking for another healthy Omega-3 oil to add to your diet, this is worth purchasing.
---
How We Chose These Plant-Based Omega-3 Supplements
When searching for the right vegan Omega-3 supplement, we had several criteria that we focused on.
☑1. The Product Cannot Contain Carrageenan
Carrageenan is a type of red seaweed extract that companies often use in vegan products as a replacement for gelatin. And it is potentially dangerous for your health.
Although the science is unclear, this ingredient may be linked to colon cancer. And for some people, it causes inflammation and digestive issues. Since most people are taking an Omega-3 supplement to lower inflammation, we avoided any products containing this ingredient.
☑2. We Looked For Certifications and Purity Tests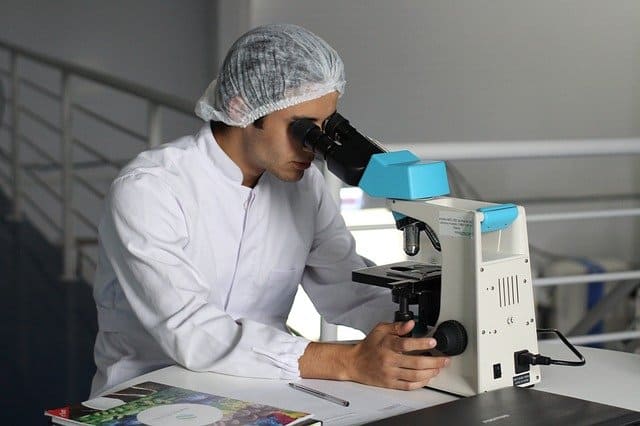 There are a lot of brands of Omega-3 oils on the market today. But how do you know which ones are top quality and which ones are not?
We did the research and checked for quality certifications and purity tests. By having independent lab tests done on the products, you can rest assured that you are getting the most Omega-3 oil for your money.
☑3. It Had to Be 100% Plant Based and Sustainable
We only looked at products that were vegan and vegetarian for this list. This means that it cannot contain any fish oil or animal byproducts such as gelatin.
Also, we wanted to keep the environment in mind and only included products that were from a sustainable source for the planet.
☑4. High Amounts of Omega-3
We understand that EPA, DHA, DPA, and ALA are all different forms of Omega-3 fatty acids. So, when considering a product containing ALA, we used a 10% conversion guideline to EPA and DHA as stated by Harvard Health to get a more accurate representation.
Should I Take an Omega-3 Supplement as a Vegan?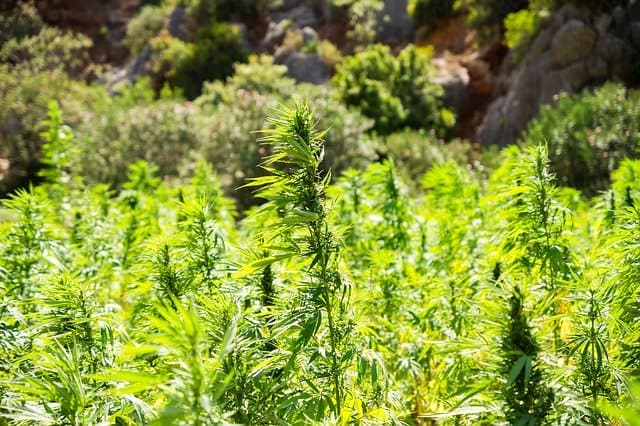 Unless you are already getting a large amount of Omega-3 in your everyday vegan diet from foods like walnuts and chia, then it is probably a good idea.
Most modern vegan diets contain a massive amount of inflammation-causing Omega-6 fatty acids. To reduce inflammation, it is crucial to consume a ratio of Omega-6:Omega-3 of about 4:1 or better. Usually, supplementation is the easiest way to achieve this.
Increasing your Omega-3 fatty acid intake can have a significant impact on your overall health and wellness. It can reduce the risk of heart disease, improve digestive issues, help you sleep better, and improve your brain health. To see the full range of benefits, check out this page of ours that goes into more detail.
As with any supplementation plan, follow your doctors recommendations. Do not exceed the recommended dose stated on the product.
Which Omega-3 Supplement is Best For Me?
Every person is different. They react to things differently and have different preferences.
So, try the one that resonates with you. After using it for a while, you will know if you like that product or need to try a different one. Trial and error is the key.
As I mentioned in the reviews, I personally take a few Omega-3 supplements throughout the day. I take QWELL Algae Oil supplement in the morning. Then I use flax oil and hemp seeds oil in foods and smoothies. Substituting hemp seeds and flaxseed for other oils such as vegetable oil in recipes helps make my diet a little bit healthier.
Find what works for you.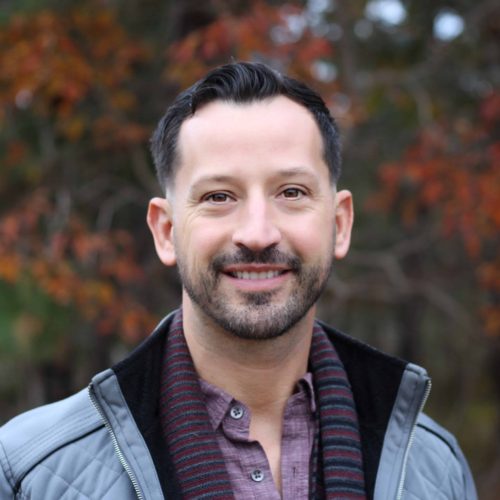 My passion for health and wellness started in 2009. My personal mission is to help inspire and guide people on their health journey. I am currently a NASM certified nutrition coach.