As an actual user of Laritelle Organic Fertile Roots Shampoo, the following review is my personal experience using it. If you are looking to stop your hair loss and get new hair growth, the following information may be helpful. I will include all the pros and cons so you can make an informed buying decision.
First off, I have included my purchase receipt below so you can know that this is an actual real review. At this point, I have been using this organic shampoo for a little over two months, so I can only speak from my experience thus far. I will update this article as time goes on if any changes or relevant information comes up.

Why Did I Buy It?
I first became aware of this shampoo when I was researching the best organic hair loss shampoos.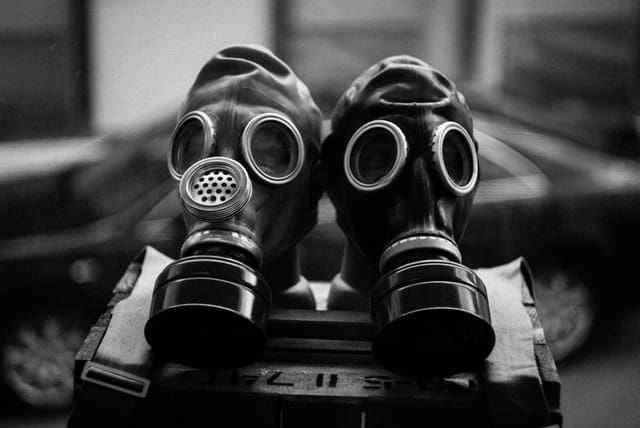 The reality is that many shampoos are not good for your health. There are many ingredients in hair products to avoid because they can disrupt your hormones and even cause cancer. By allowing these toxic chemicals to absorb into your scalp, it can even destroy your hair health and cause hair loss.
A quality shampoo will be free of harmful additives and filled with natural ingredients that nourish the scalp and the roots of the hair.
Being very conscious of my health and every product I use, I only want the best.
So when I was searching for the best shampoo for me to use that would improve my overall well being and possibly regrow some hair, I had a few criteria.
I wanted it to have as many high-quality certified organic ingredients as possible.
It should not contain any harmful ingredients.
I wanted it to include healthy vitamins and oils that promote hair growth and stop hair loss.
After conducting hours and hours of research, this organic shampoo came out on top as my #1 hair loss shampoo.
My Laritelle Organic Shampoo Review (Fertile Roots)
Product
My Rating
Pros
Cons



9.5/10
Quality Ingredients
No Toxic Chemicals
Enviromentally Friendly
Smells Great!
Soft and Shiny Hair
Seeing New Hair Growth
Higher Price
Little Lather
Overall, after using Fertile Roots, I recommend it to anyone that is looking for a premium hair loss shampoo. The pros heavily outweigh the cons, and when you think about it, the negatives aren't that bad.
Also, after checking out the reviews, I was sold.
PROS
1. Quality Ingredients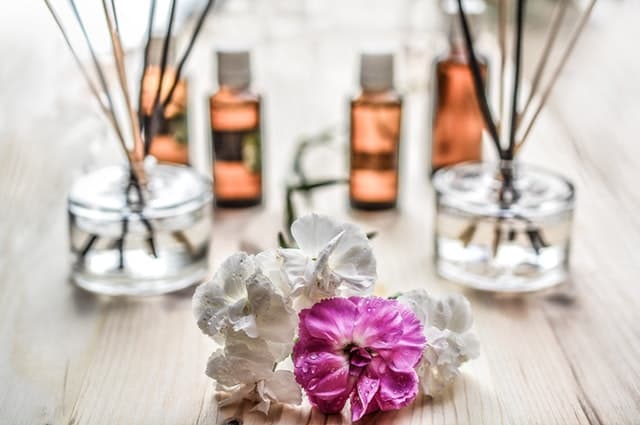 First off, this shampoo contains some seriously amazing certified organic ingredients. Here are some that stand out.
Tea tree oil, rosemary oil, and lavender oil are all essential oils for hair growth. Researchers studied them in various scientific experiments, and all of them have shown the potential to reverse hair loss.
It also contains vitamin E, vitamin C, and Vitamin B3 (Niacin), which are all essential for healthy hair follicles and hair production.
2. Non-Toxic Ingredients
Their shampoos do not contain parabens, phthalates, and SLS. Also, they use the EWG database to select those ingredients that hold a "green" rating, which signifies it to be a non-toxic additive.
Since it doesn't contain any harsh chemicals, it is safe for color treated hair.
3. Environmentally Friendly
Aside from having the shampoo come in a BPA-free and recyclable bottle, they go a step further to protect the environment. They also use fair trade and sustainably sourced natural ingredients when available.
And since they use non-toxic ingredients, it is better for the planet when being washed down the drain.
Finally, this product is fully vegan.
4. Smells Amazing!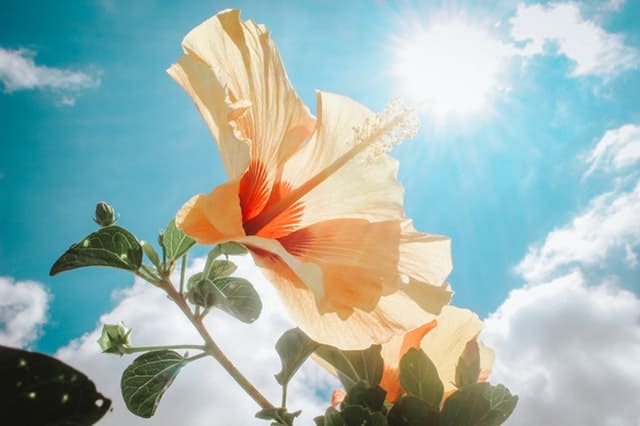 Most shampoo brands use synthetic chemicals to scent their products. These are usually toxic and harmful to your health.
They use essential oils, and the blend came out just right. I don't know if it is the ginger, rose, hibiscus, or something completely different, but I really love the smell!
5. Soft and Shiny Hair
Since using this shampoo for the past two months, my hair has gotten even softer and shinier. My hair and scalp used to be very oily, and there was always a lot of buildup on my scalp.
I do not have that problem anymore.
This shampoo is light and washes out thoroughly without leaving a residue on the scalp.
Two main ingredients are coconut oil and sesame seed oil. Each oil helps with hydration and helps protect the hair follicles to improve hair health.
6. I am Starting To See New Hair Growth
Full Disclaimer: I have been using a complete and natural approach to reversing my hair loss and regrowing my hair naturally. So, I cannot say for sure that this organic shampoo is the reason for my new hair growth.
After two months, I am starting to see little baby hairs pop up in areas where I already lost my hair. Also, I can say for sure that I have less hair loss.
Although it is still early to tell what the final result will be, my scalp feels healthier.
CONS
Higher Price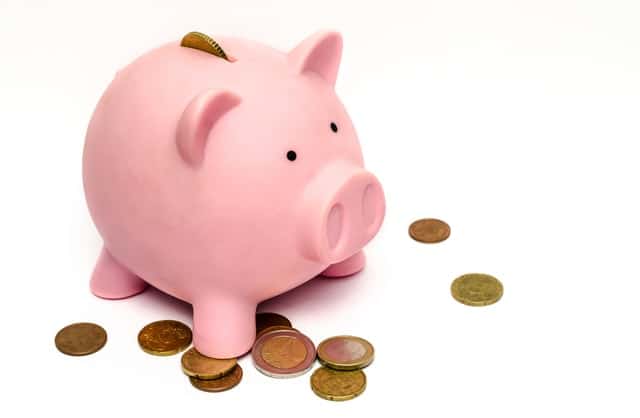 This shampoo is not cheap. And although the high price tag will scare people away, I believe it is worth it.
First off, it is in a league of its own when looking at the content. And with that being said, good health is priceless.
Secondly, when using the shampoo as instructed, this bottle will last a long time. I am a man with short hair, but by washing my hair every few days as directed, it goes a long way. I estimate it will take a full year for me to use the whole bottle. When you divide the price by 12 to get the cost per month, it is worth the extra money.
Little Lather
When massaging this shampoo into your scalp, there is very little lather compared to big brand shampoos. To some people, this can be frustrating because they equate lather with cleanliness.
That is just an illusion. The reason that shampoos lather is because they contain sulfates like sodium laurel sulfate. Since this shampoo does not have sulfates, there is less lather, but it still cleans your hair thoroughly. Like I mentioned in the pros section, my hair and scalp have never felt cleaner.
More About The Company
As you can read on their About Us page, "Laritelle products are formulated by ARC registered certified aromatherapists and AMCA certified hair loss practitioners using the highest quality organic, sustainably gathered, wild harvested, unsprayed, biodynamically farmed ingredients, to enhance emotional and physical well-being, promote beautiful hair and radiant skin."
You can tell that they put a lot of thought and care into the production of their hair products.
Everything is made in the USA in small batches with carefully selected ingredients. Not only that, but also they have a considerable focus on the environment. All of their ingredients are carefully selected to ensure they are cruelty-free and environmentally safe.
All in all, you can tell they are a company that cares about the well-being of the planet and their customers, and the reviews confirm that their stuff works.
Conclusion
If you are considering trying out a premium shampoo that will improve your scalp health and possibly fix your hair loss, then I definitely recommend this shampoo.
The company and the shampoo are both top-notch.
In the end, adding this to your hair care routine will be best for your overall health and the environment as well.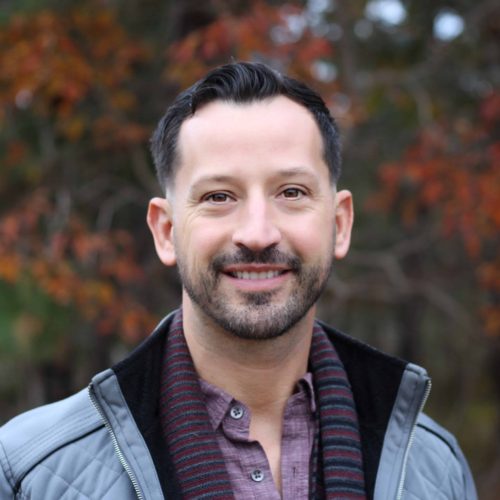 My passion for health and wellness started in 2009. My personal mission is to help inspire and guide people on their health journey. I am currently a NASM certified nutrition coach.